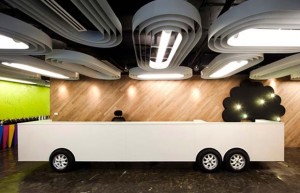 Most of the time our best ideas are not going to be birthed in a "meeting". The environment is usually not cultivated for creative expression or ideas. The reality is our lives are littered with meetings and there are times and types of meetings where ideas can flow if we are paying attention to a few laws of ideas in meetings.
Pay attention – Don't look at your phone or email. Be silent, stay comfortable, and learn from those around us.
Have a captain – Have someone who is leading the meeting and facilitating the right type of questions, purpose, and structure.
Probe – Ask a lot of questions. Questions help make us know the why, how, when, and then help us uncover answers that birth ideas. Use open-ended questions to understand other people's points of view.
Create a mood – Lighting, music, seating, gadgets on tables, colored pens, doodle pads, snacks all help set mood for creativity. Know your audience and your subject matter. Pick locations that can inspire when possible. It will help you create a mood where creativity can thrive.
Have a collector – A person who is responsible for collecting ideas and taking notes. You will want these after the meeting to know what was good.
Permission silly answers – Even the silliest answer might uncover the answer to the question or problem that is keeping us from innovating.
Don't Judge – Take your time. Don't inject your opinion on all the ideas. Let them develop and bounce around. Conflict usually does create creative culture. We don't have to always be right.
Use analogies – Analogies help make the beginning of an idea personal.
Summarize – Intentionally and often. Keep restating the theme and purpose to keep members on task.
Come Prepared – Send an agenda, notes, themes, or direction so teammates can show up with ideas, images, sounds, and visuals. Evernote is a great tool to help organize these pieces.
Celebrate – Celebrate ideas, opinions, and momentum creators.
Creativity can change the course of a project or decision. It is a force that when we inject it in our organizations can distinguished us from the clutter in our spaces. These small little steps will help us foster cultures of creativity.
What are some additional ways you help your teammates be creative in meetings?