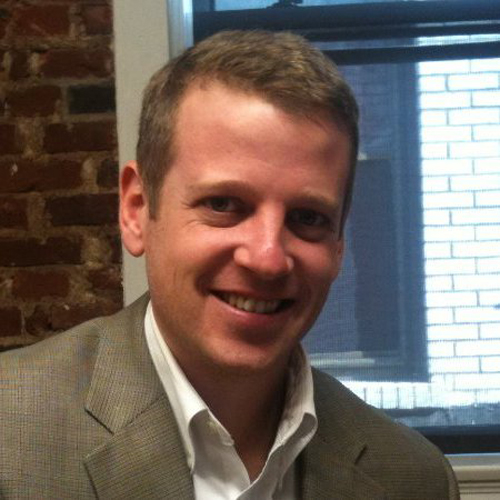 LinkedIn has been a mystery for many, including myself. I just never could understand how a creative person could interface it in a way that made it worth the time. That is why I was really excited when I got a chance to chat with Josh Turner. Josh is the founder of Linked Selling and Linked University. He's built a number of businesses throughout his life and has a really great perspective.
1. Why should we care about LinkedIN?
LinkedIn is the definitive online network for the business community. Any organization that cares about tapping into business should care about it. For nonprofits, there's a huge opportunity to leverage the database (LinkedIn) for market intelligence and even direct outreach. Civic and religious leaders care about business, and LinkedIn is where business is at in the online world.
2. What is the best way for a creative person to use LinkedIN? Is it just for "business people"
If you have a "business objective" then LinkedIn can play a role. For creative types, there is usually still a community engagement function that's part of the process. LinkedIn can help with that, through local groups and collaborating with like-minded creative types.
3. WHat are 3 things creative people should do after they sign up and create a profile?
1. Within your profile, you can embed graphics, videos, presentations, etc. of your work. Be sure to do this, so your work stands out.
2. Export your contacts from your email client (outlook, gmail, etc) and import them into LinkedIn. Doing this, LinkedIn will send a bulk invitation requests to all of your contacts. This is a great way to quickly build up your database of LinkedIn connections.
3. Utilize a free tool such as hootsuite to set up automated status updates. Spending just a half hour each month, you can then have periodic updates appear on your connections' home page. This is a great and easy way to stay top of mind with past clients, colleagues and friends.
4. What is the biggest secret of LI that creative people don't realize?

You can privately message any person that is in a shared group. For this reason, you should join the maximum 50 groups that are relevant to your market and trade. Then, when you come across somebody who might be interested in your services….you're just a couple clicks away from positioning yourself in front of them.
5. Is LI just a job board or are there ways to market on the site?

LinkedIn is far from just a job board. There are really a myriad of tactics that can be used to market and generate business on LinkedIn. Groups, status updates, content distribution, messaging, competitive analysis, market research, and more. For a more detailed look at some of the marketing approaches, visit http://linkedselling.com
6. You built a global marketing firm in less than a year. If you marketed a church what would be the first thing you would do?

Build a plan to engage the churchgoers across more areas of their life. Make the church a central hub for them, not just on Sunday. Specifically online, the popular social networks are a great place to start. Be sure to include a diverse content mix. If parishioners are your customers, then your content strategy should be similar to a business. The content you publish in the form of newsletters, facebook posts, blogs and the like should be more than just church-related content. The more you can speak to the things that really matter to your community, the more they will resonate with your "brand."
A great example of this is what church youth groups often do. They promote fun activities, concerts, sporting events, etc. as outreach efforts. Adults can be targeted similarly, through events and activities that are in line with their interests.
7. What was your "platform" when you started on LI? Is it only for people who already have a "tribe"?

I began using LinkedIn in 2006. At the time, I started out with no platform. Through the principles discussed above, my "tribe" on LinkedIn alone is now above 8,500. Don't let the numbers get in your way of putting yourself out there. Keep in mind that it's not about quantity, it's about the quality of the relationships you develop. Somebody with 100 connections could get far superior results than somebody with a ton of contacts, if they focus on building quality relationships and engage with prospects, clients and friends.
Do you use LInkedIN? If so, how have you used it? Also, if you are on LinkedIn, lets be friends and see how this works. Cool?