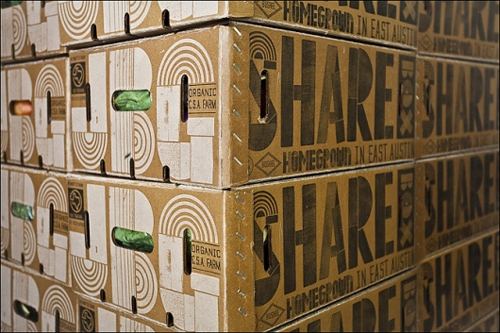 We have all felt the tension. We make something then we get to that moment where others are going to see it and we want to grab it, run away, and never let anyone see it. Ever. No because we are not proud of our creations or afraid we have not done the work…but because we are scared.
As a creative community we have a responsibility to share our creations. I mean, honestly, we are not just creating art for ourselves. Part of the process is sharing it and having it consumed by others. This is not easy and it takes a brave person.
Unlike any other department, our department lives in the crosshairs of evaluation. Our successes and our failures play out publicly for all to see, judge, and consume. It takes courage to share new things because sharing new things is an uphill climb.
People are creatures of habit. It is safer and more comfortable to accept the status quo and not like things that are "new". But without anything new there is never progress or development. As artists, we have to believe in the art we are creating, the new thing, to a level greater than the negativity we will face when we start to share. It takes thick skin and a commitment to follow the process.
Think about it for a minute. We are criticized, challenged, and often judged in real time on work that is subjective at best. Art is judged by opinions. "Because" and "I don't like it" are not concrete positions, they are someone's personal preference. They do not make what you are creating right or wrong.
After a few bad experiences it is easy to wither and slip into the trap of playing it safe.
But safe doesn't make an impact or change the world.
We need you to be creative.
We need your best and we need your dangerous.
We need those thoughts that scare you to share because without them we don't have a chance to grow, develop, and create the new norms.
We need you feeling safe enough to take some chances and brave enough to go with your gut. When you are brave we are better…so please be brave.
Don't back down.
Don't be scared.
Create with passion.
And refuse to play it safe.